School Seating Supplier SJ3171/3172/3173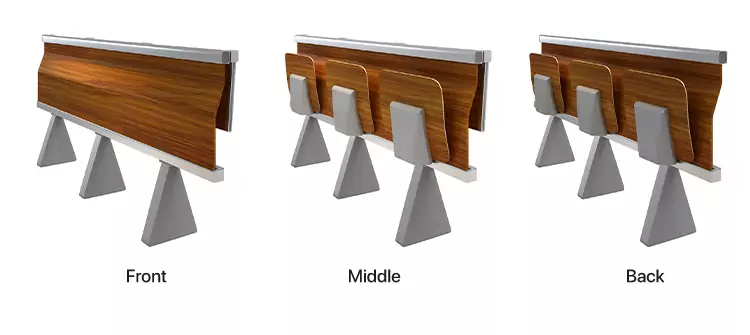 Seat board: Multi-layer with fireproof board.
Back board: High density board.
Back support frame: 2.5MM hot rolled sheet + 6MM hot rolled sheet.
Beam: High-quality aluminum alloy, with pen slot on the top beam.
Writing table: Fireproof board on the surface of density board.
Leg: 2MM hot rolled plate + 6MM hot rolled plate.
Recovery function: Damping recovery mechanism.
Seat cover/beam cover: High quality PP.
Screw: Expansion nut + screw.
Size reference:

Back height: 760MM; Seat length: 540MM;
The seat plate is high: 450MM; Foot length: 300MM;
The writing board is wide: 320MM; Writing board height: 760MM.