School Lecture Seating SJ3091PU/3092PUF/3093PU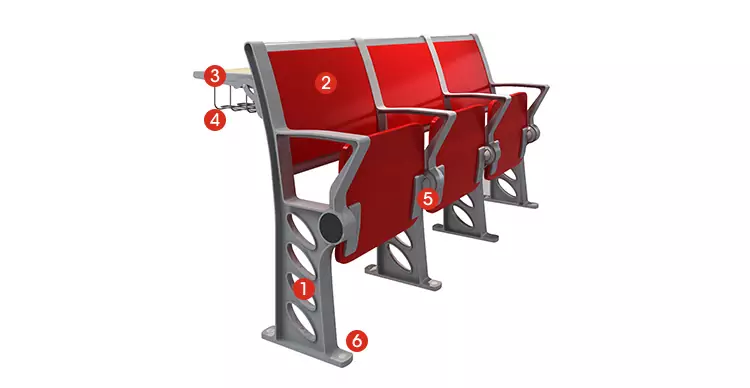 ① Leg: High-quality aluminum alloy.
② Seat /back: (PU material)+multi-layer board +steel plate.
③ Writing table: High-density board surface process fireproof board.
④ Book net: High quality φ3mm*φ5mm cold drawn steel.
⑤ Recovery function: Gravity recovery mechanism.
⑥ Screw: expansion nut + screw.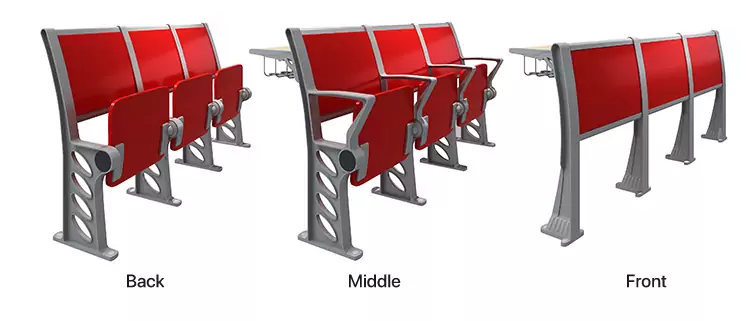 Size reference: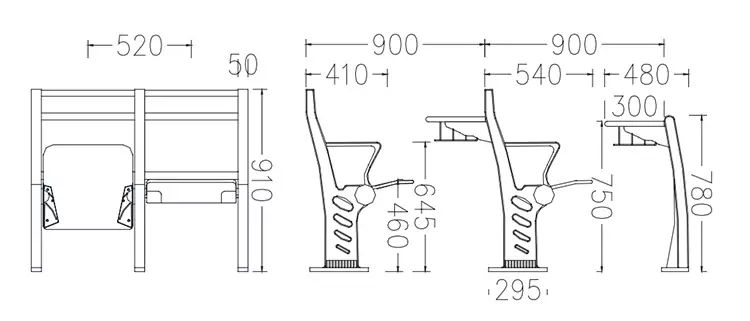 High back: 910MM; Seat length: 540MM;
The seat plate is high: 460MM; Foot length: 295MM;
The writing board is wide: 300MM; Front row height: 780MM;
Writing board height: 750MM.