Movie Seating | Movie Chair SJ619T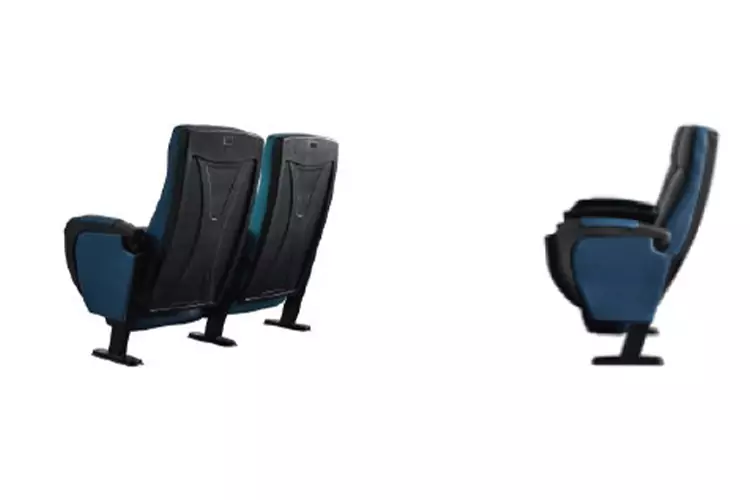 SPECIFICATION:
Seat&Back Foam:The seat back is made of high-density cold foamed PU shaped foam with density > 55kg/ m3, which can be treated as B1-class fireproof according to the national standard, and will not be deformed after long-term use.
Seat&Back Rubber Shell:PP multi-oomponent composite material is used forinjection molding, which is impact-resistant, anti-aging and surface decora-tive.
Material:It is made of high-quality special fabrics, with good hand feel, high-grade color, wear resistance and fading resistance, and can be treated with three defenses or national standard B1 fire protection.
Armrest:The foot of the Armrest station is made of high-quality Shanghai Baosteel 2.5 steel plate and steel pipe, which are stamped and welded by a mold, and are treated by processes such as grinding.polishing,rust removal, phosphating. electrostatic powder spraying and high-temperature baking. The decorative upper coverof the Armrest is made of black PP material by injection. Adopting laminated Redlining mechanism Reclining mechanism:Adopting laminated reclining mechanism, it has comfortable sitting feeling noise-can-celing. and free warranty.
Side Plate:Plywood is spliced and formed, and covered with 5mm foam cloth.
The fiuxed Function is adopted,and the 3mm high-quality steel die connected with the Armrest frame by double beams is used to press form angle steel to strengthen welding treatment.
Seat:The built-in thickness of the bag is 14mm Multi-laminate.
Size Reference: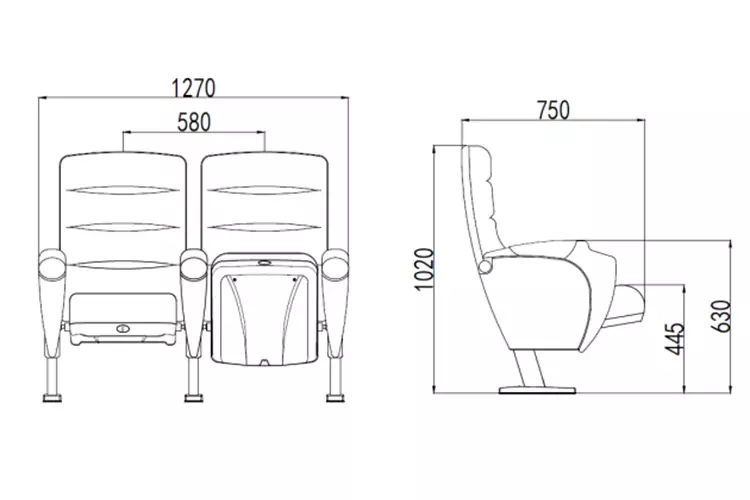 Project Case: