Auditorium seating | Lecture Hall Seating
SJ9708 Series :SJ9708P、SJ9708H、SJ9708D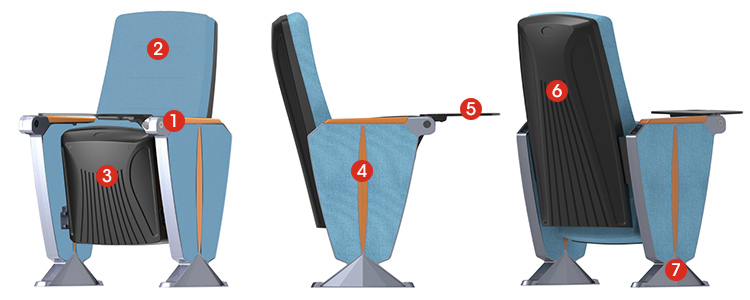 ① Armrest cover: Imported oak.
② Seat/Back sponge: Cold foaming high resilience Pu sponge with integrated foam molding.
③ &⑥ Seat & back shell: High quality PP or high quality multi-layer board.
④ Side pad fabric: High-quality linen.
⑤ Writing tablet: ABS rotating writing table.
⑦ Leg: High-quality aluminum alloy.
Recovery mechanism: Spring and damping recovry mechanism.

Dimensional reference: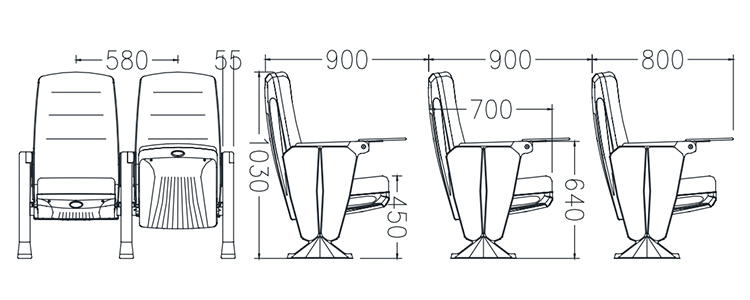 Projece case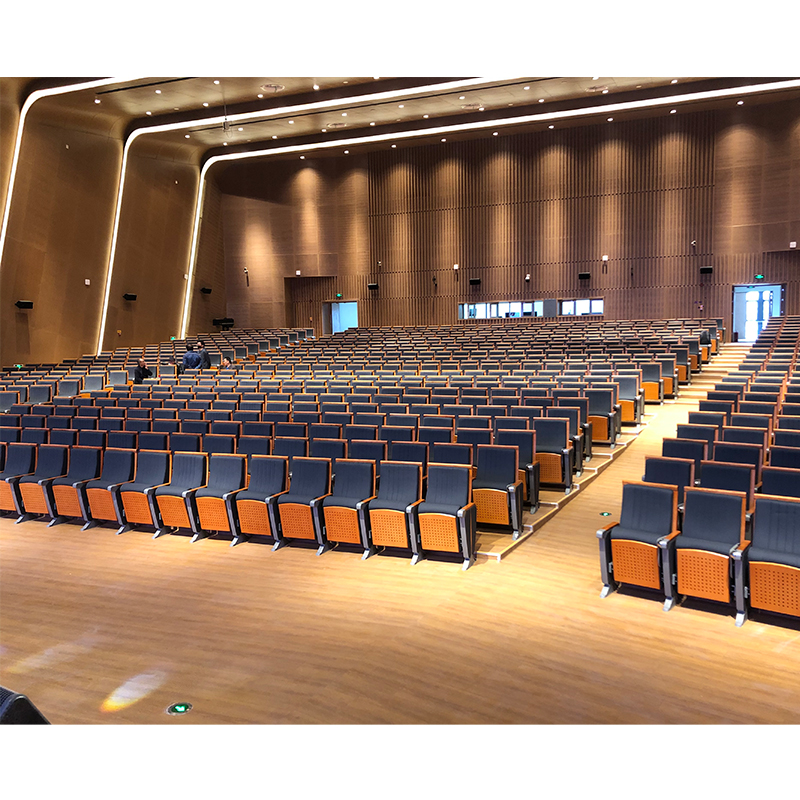 Auditorium seating | Lecture Hall Seating